Residential Driveway Cleaning
We are proud to offer the best driveway cleaning services in the Greenville SC, Spartanburg SC, and Simpsonville SC areas.
Your driveway naturally gets the most traffic, dirt, oil, debris, dust, mold, algae, and other contaminants. A good driveway cleaning could be just what you need to refresh and renew your home's curb appeal.
How Tanner's Pressure Washing Clean Driveways
Driveway cleaning doesn't always need a lot of water pressure. In fact, too much water pressure could damage your driveway. You don't want high pressure that knocks off pieces of your driveway or loosen the surface!
Tanner's Pressure Washing avoids damage by using low pressure washing techniques. Our team members get trained to use professional low pressure washing equipment. They also know how to choose a detergent that can loosen the grime, oil, and other contaminants that collect on your driveway.
The result is a more attractive driveway that makes you feel proud every time you come home.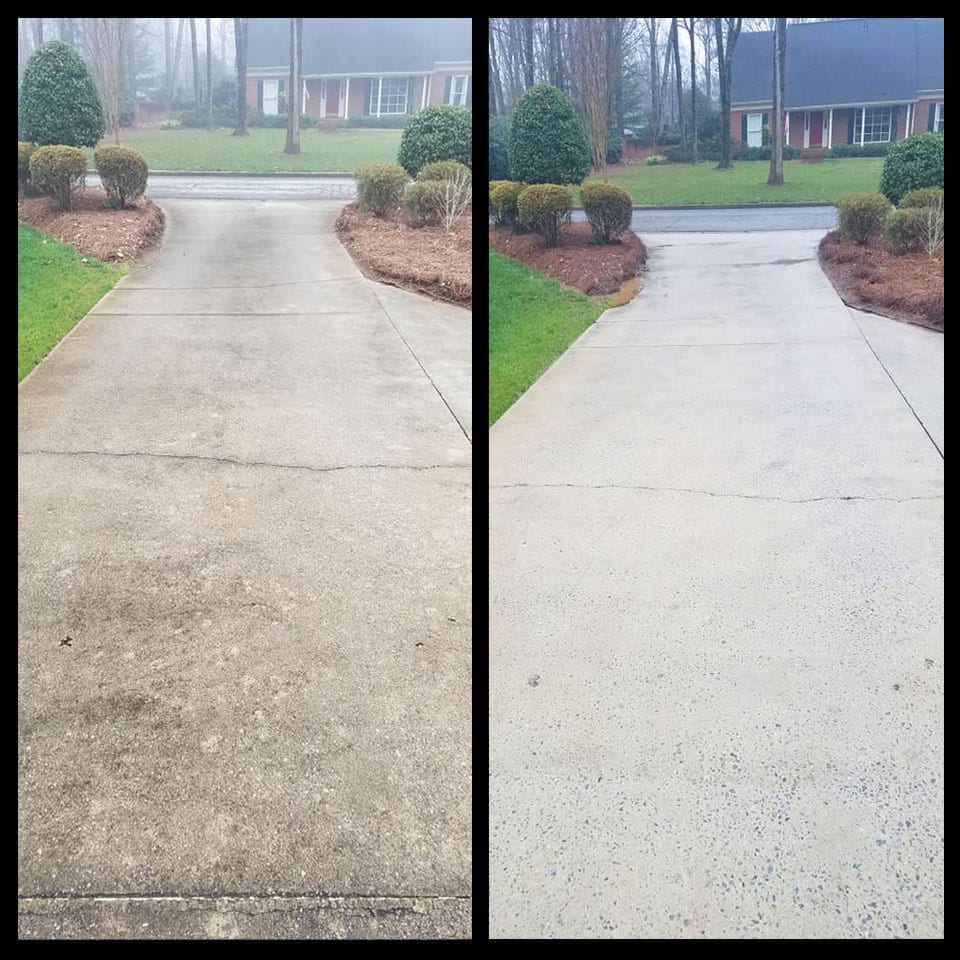 From GREEN to CLEAN!
Give us a call to schedule your FREE ESTIMATE!
Benefits of Professional Driveway Cleaning
Professional driveway cleaning can improve your home's curb appeal. That's not all that it can do, though. Some of the benefits homeowners get from professional driveway include:
Spending less money on driveway repairs and replacements.
Lowering the chances that someone will slip and fall on a patch of oil or algae.
Making your driveway more resilient against exposure to the elements.
Reducing the amount of dirt and pollutants that get tracked into your home.
Not every driveway cleaner can give you the best results. Tanner's Pressure Washing has a proven record of success. We know that you'll love the results from our team members because they always work hard and follow directions that give driveways a deep clean without causing damage.
Get Your Free Price Estimate From Tanner's Pressure Washing
You will find that our driveway cleaning prices are very competitive and will leave your home looking new again with a price that won't leave your pocketbook empty.
Cleaning driveways is not an easy task. You need the proper power washing equipment, supplies and cleaners, if necessary. Contact Tanner's Pressure Washing today. If you live in our service area, you can even get a FREE ESTIMATE.
Request a free estimate today to learn how affordable our driveway cleaning services are. You can also contact our office by calling 864-518-6503. Someone will be in the office to answer your call from 8 AM to 5 PM, Monday through Saturday.
Testimonials
What happy customers say about our pressure washing services: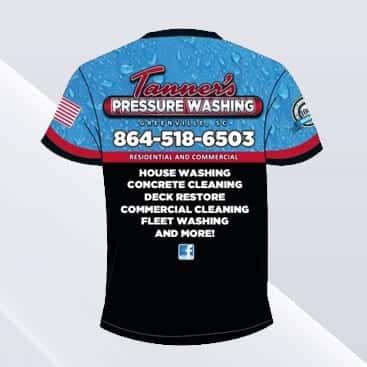 Cody and his team are very professional. Job done on the day he promised, and he did a fantastic job! Very evident that attention to detail is what his work is all about. Did not find a missed spot anywhere…When in need, Cody will be my first call.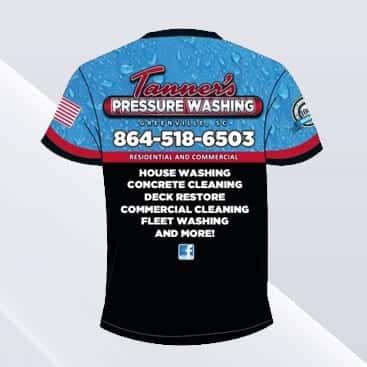 Very good and reliable guy, I would refer him to anyone. Great job Cody, thanks!!!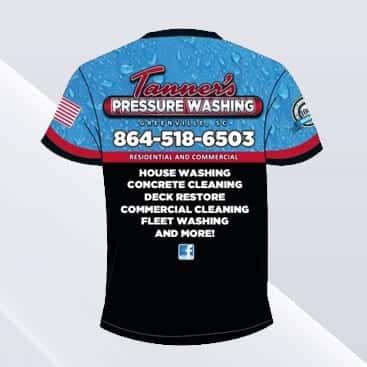 Great communication, service and follow through. On-time and great work!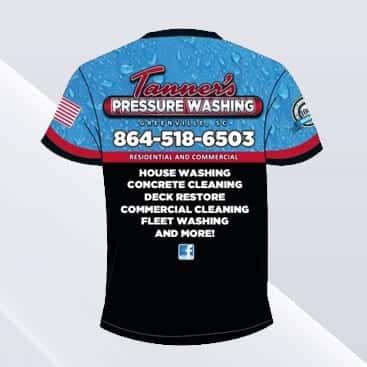 Prompt, hard-working, thorough, and reasonably priced. These guys did a fantastic job!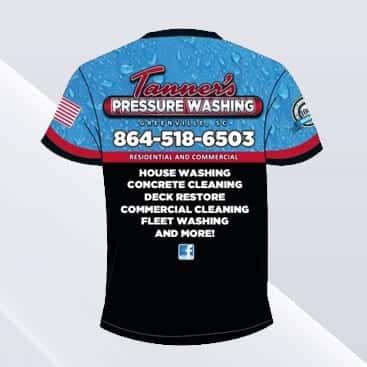 Cody arrived soon after we talked to quote our work…He did a great job on our driveway, porch and sidewalks! Highly recommend him!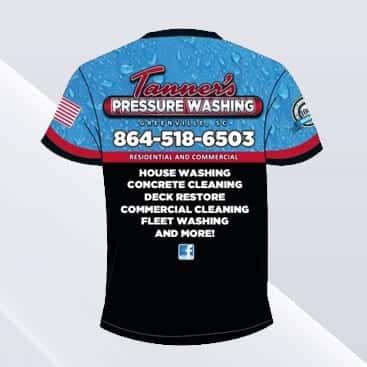 Great individual, hard working team, and an awesome service! Cody pressure washed for us last spring, it looked great!!! Highly recommend his services, will be using him on a yearly basis!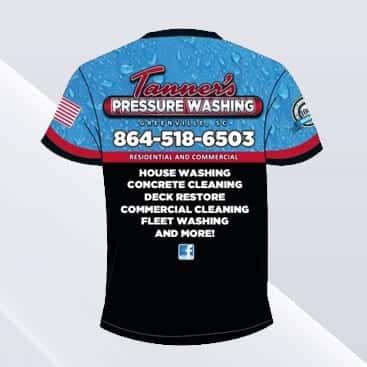 They did an amazing job. Thank you!